In 2019 many major players of the bridge world collaborated to launch the largest bridge survey ever.


The aim? Establish the profile of the average bridge player and understand the reasons why this card game attracts millions of people around the globe.


Nearly 15,000 people – including you maybe – have answered hundreds of questions such as "Why do you play bridge?", "Where do you play bridge?" and "Is bridge a sport?".


An infographic is now available to highlight the answers collected. Read more in the article below.

Enjoy reading and feel free to share! 😉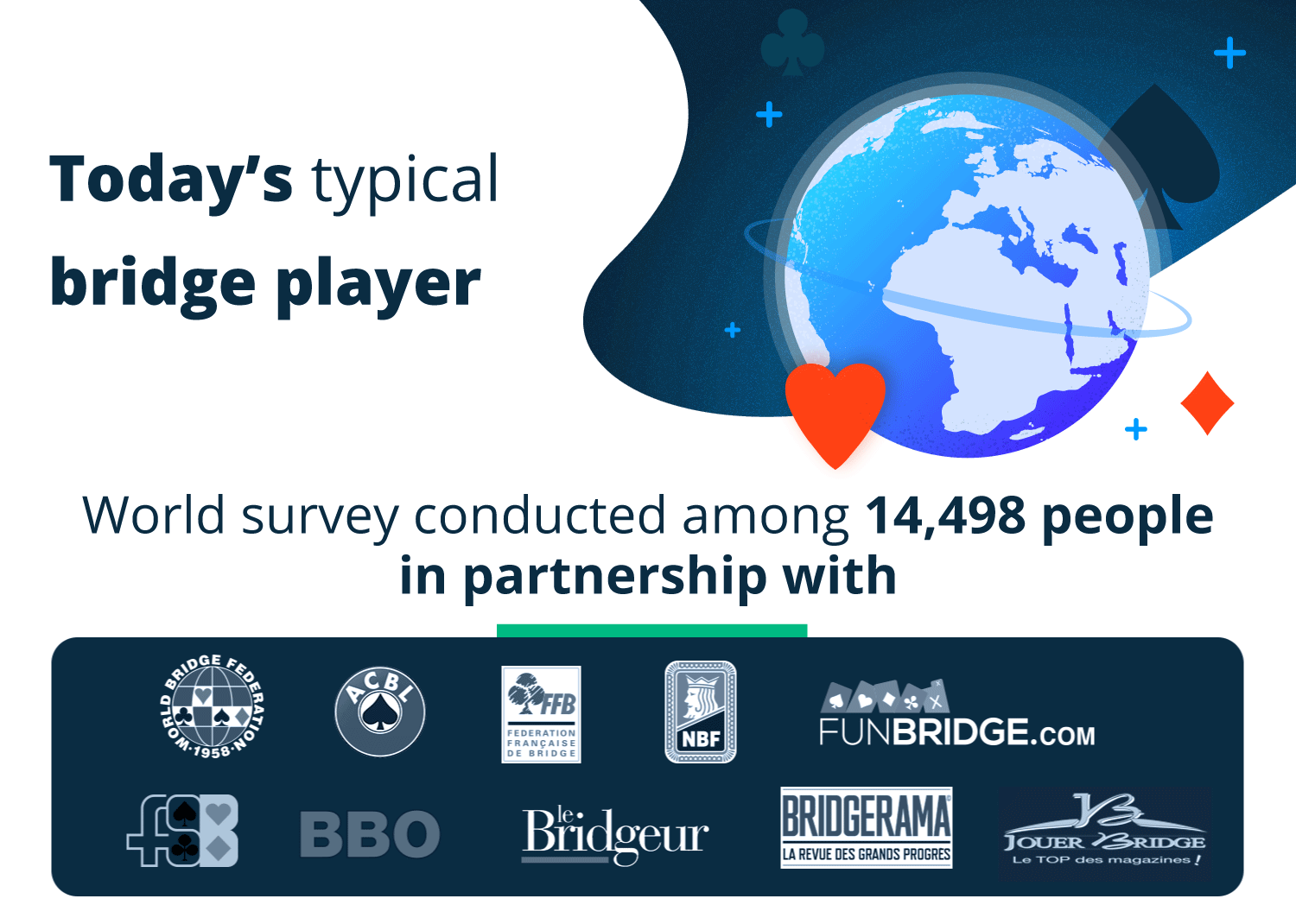 Did you like this infographic?
If so, share it with your friends!
Tweet